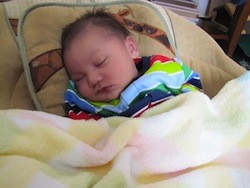 ~~ WE ARE FOREVER GRATEFUL TO BIRTHMOTHER, ADOPTIVE PARENTS-LAURIE AND JASON AND DIVINE INTERVENTION FOR ANOTHER EVERLASTING DREAM COME TRUE ~~
Laurie and Jason are home safe and sound with their new dream come true. Josiah Caleb was born on 1-29-2010.
Laurie and Jason contracted with Everlasting Adoptions in September of 2007, but in January of 2008, Laurie became pregnant! They had their baby in September of 2008, but still felt a strong desire to build their family through the miracle of adoption. So…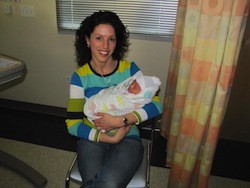 We were able to put their contract to adopt with us on hold until March of 2009 to give them some adjustment time 🙂
3 months later, in July of 2009, Laurie and Jason were selected by a birthmother AND Josiah was born on January 29, 2010.
Many thanks go out to all of the legal professionals who worked with us to build Laurie and Jason's family through the miracle of adoption!
CONGRATULATIONS AND BLESSINGS ALWAYS!
** The purpose of life. . . . is a life of purpose **