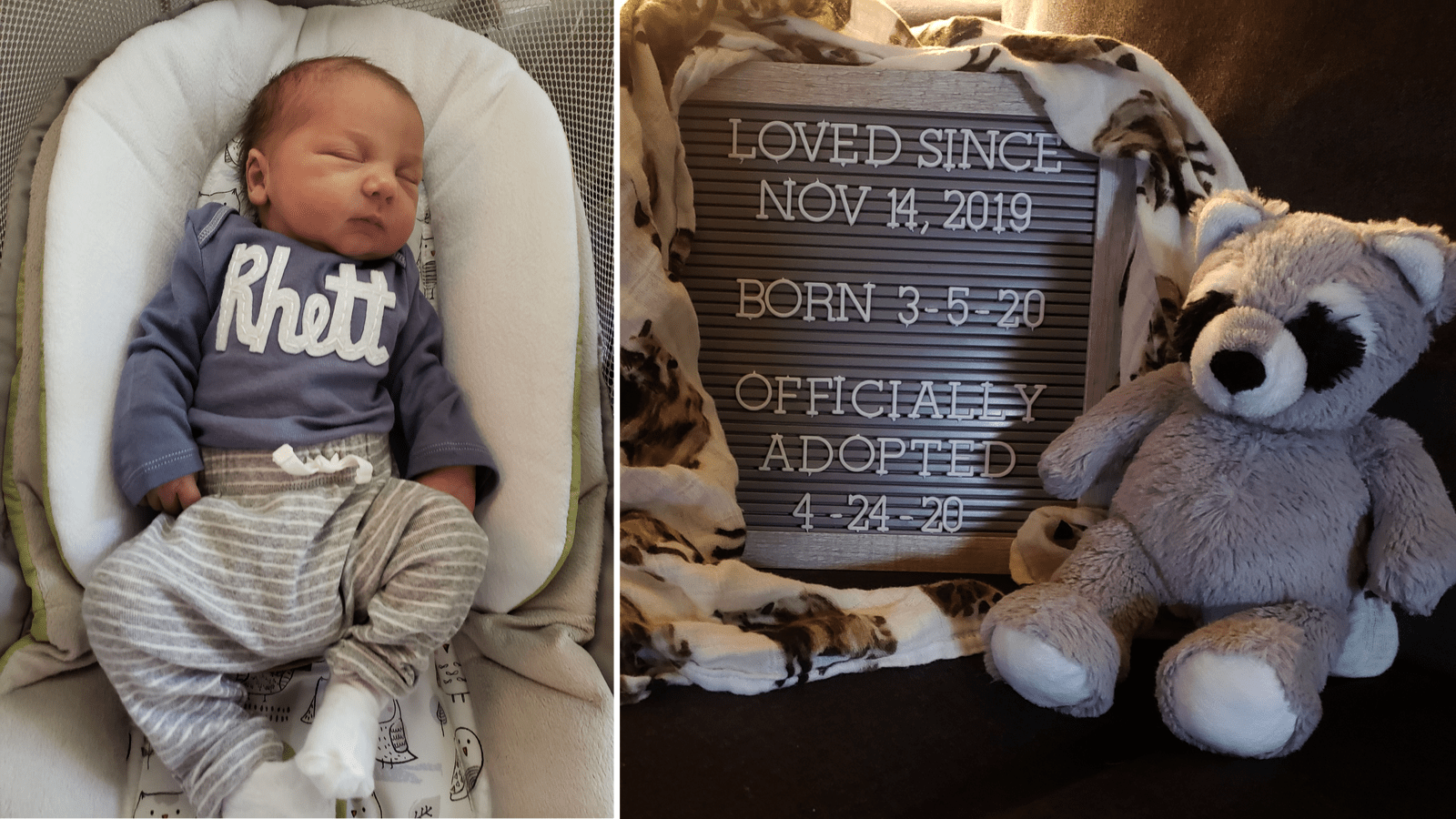 Adam and Brooke signed on with Everlasting Adoptions in August 2018 They had a few possible situations arise, but none were meant to be. They were anxious to be matched with a birth mother. In November 2019, one finally reached out, and luckily enough, she lived in Washington as well, only 40 miles away!
Adam, Brooke and birth mom, Bethany were extremely lucky in this unique situation to be able to go to doctor's appointments together. They were also able to be there for the sonogram when they found out that a little boy was expected.
On March 5th, 2020, just as everything was shutting down due to the pandemic, Rhett Lehman was born at 10:08 am a healthy 7 lbs 15 oz. Adam and Brooke were able to meet him an hour after delivery. Without ICPC, Rhett was able to come home just a day later to his birdie sister and cat brother.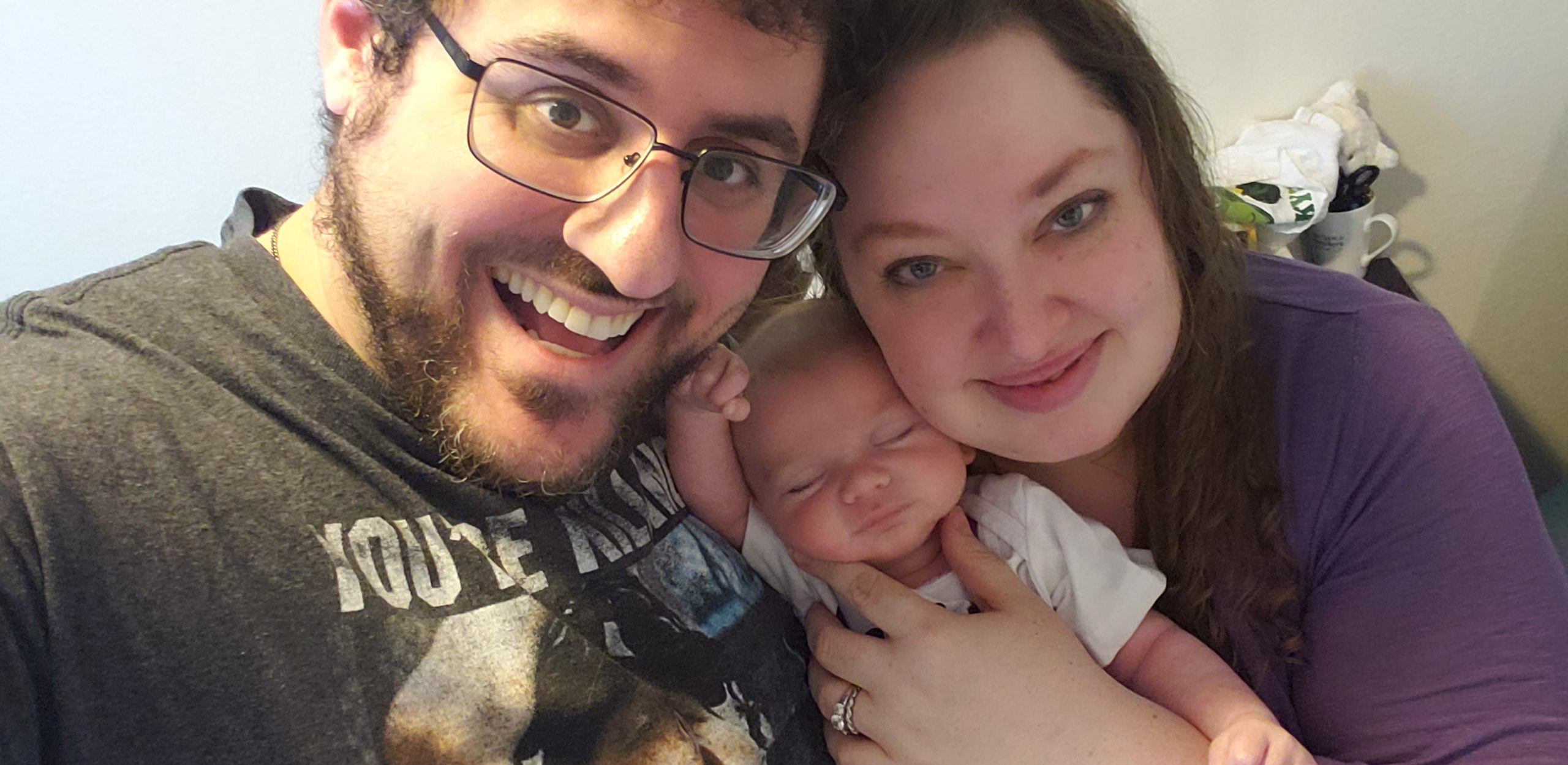 Rhett loves snuggling, skyping with his grandparents and family and long naps with full bottles afterwards.  Adam and Brooke are still very close with Bethany. We can't wait for him to explore his Pacific Northwest home the second the stay at home orders lift!