In February of 2014, we officially began pursuing private, domestic adoption. We were told that we would never conceive, but in 2010, we were blessed with a beautiful, biological daughter. Knowing that the chances of having another child was extremely slim because of my medical condition, we chose to look into adoption.
We found Everlasting Adoptions on the internet, and after interviewing them on the phone, we knew right away that they were the agency we wanted to use. We based our decision on the facts that they were small, very personable, adoptive parents themselves and they were just very caring.
After beginning the process, it took about 14 months to connect with a birth mom and 19 months until the our beautiful baby was in our arms.
Everlasting Adoptions was Always available. I remember calling one time, and Carol answered the phone when she was on vacation. Another time I called, and she was at a family outing. Cherise put together the most amazing brochure for us! We just can't say enough about this company! We love you all!!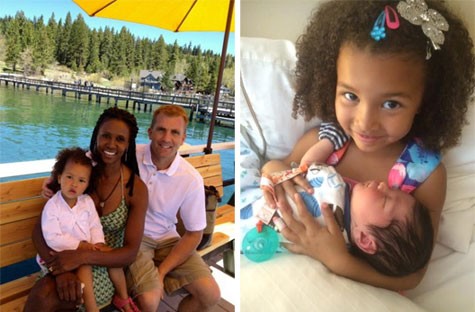 Our advice to prospective parents would be:
1. Choose Everlasting Adoptions first and foremost
2. Don't rush on the paperwork from the home study agency, as it can be overwhelming. Don't try to do it all at once.
3. Be Patient; enjoy life in the present!
We are the proud parents of two children now! Wow has life changed!! This whole process was amazing! Thank you everyone who helped our dream to come true!!
Thank you Everlasting Adoptions; we will forever be grateful!!
Avril and Matt