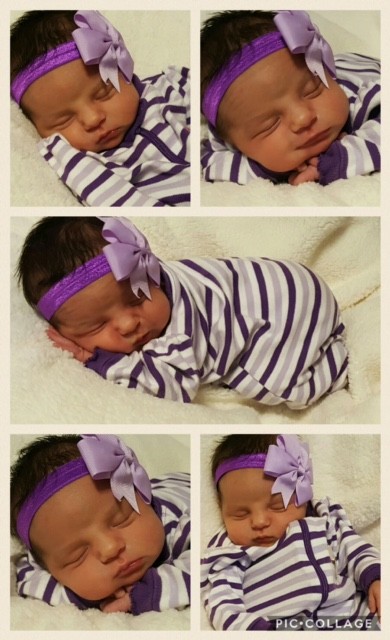 Keith and Liz joined the Everlasting family in November of 2014. They already had two wonderful sons but yearned to add to their family. Their adoption journey was filled with ups and downs as many journeys are. There were many times they questioned their path as connections failed. In August of 2016 they were connected with their birth mom Janis and while her due date was a bit far off, everything started to fall into place.
They spent the next 7 months getting to know each other and building a solid foundation for a loving relationship. They comforted Janis through many ups and downs in her own journey. In October Keith, Liz and big brothers found out they were expecting a little baby girl! With excitement and full hearts they anxiously awaited her arrival.
Sweet baby Katharine was born on March 9th! We couldn't be happier for Keith, Liz and Katharine's big brothers! Adoption can be a scary road full of uncertainty but we cherish the opportunity to not only have helped grow their family but comforted and supported them through their journey as well. We are forever grateful to birth mom Janis for her love not only for Katharine but Keith and Liz as well. We look forward to watching this newly created family grow and the many adventures life will continue throw everyone's way! Congratulations Keith and Liz! Thank you, Janis! Happy Birthday, Katharine Jane!