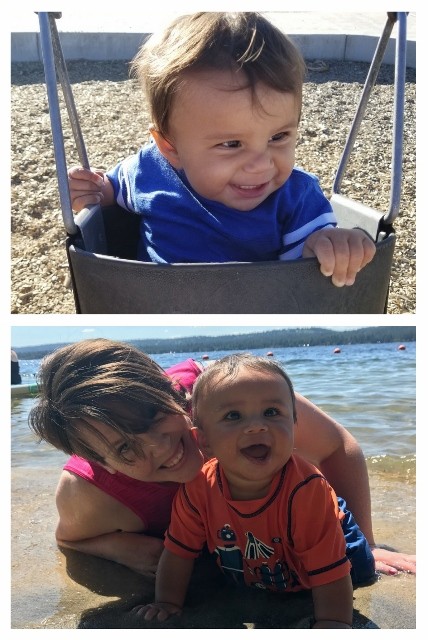 Barbara recently reached out to Everlasting Adoptions to give us an update on her handsome little boy, Xavier.
"One year ago, I flew to Texas in hope that I would be able to bring home a little baby boy. The anxiety, excitement and stress were overwhelming. I don't think I've ever experienced such opposing emotions at the same time.That was a year ago, but now I look at my son and I would do it all over again. I love this little boy so much.  Everyday I look at his precious little face and thank God for bringing us together.  Xave is the sweetest little boy who loves to play with cars, go swimming, read books, play with his cousins and look at the map on his wall.  The thing he likes the most is food! He loves all kinds of food and is only unhappy when others are eating and he is not.He can say "down", "go" and "papa."  He can also sign the word "more" when he wants more food to eat.  I'm so grateful to his birth mother for the incredible sacrifice she has made. I cannot imagine my life without this little man."
Happy birthday, Xavier! We can't wait to hear about all the smiles and laughs you bring your mama in the years to come.