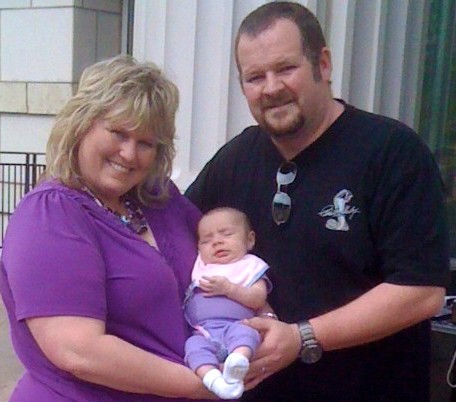 From our very first conversation with Carol, she not only hooked me, but my husband, Bill, as well. From our hopes and excitement to our doubts and fears, Carol was present every step of the way and able to give us the information we needed, plus, words of encouragement, at just the right times. We certainly had our share of ups and downs, but as many adoptive families state, as we stare down into our daughter's eyes, at this very moment, it was sure worth whatever obstacles were thrown at us.
If it was not for Carol and her support, I don't know if we could have gotten that door knocked down even though we were trying to go over, under, and thru the sides. We were presented with numerous opportunities, and even though it took several before we got Shelby, our Heavenly Father knew what He was doing (though at times we certainly questioned, lol). Carol is correct when she says that there is a birthmother or birthparents out there specifically for you. When Carol says not to give up, Don't! Even though it took longer than we anticipated, we finally got thru that door!
To other adoptive parents out there, know that your door will open at just the right time, and, honestly, just when you least expect it to. Thank you Carol and Everlasting Adoptions for allowing us to become a family.