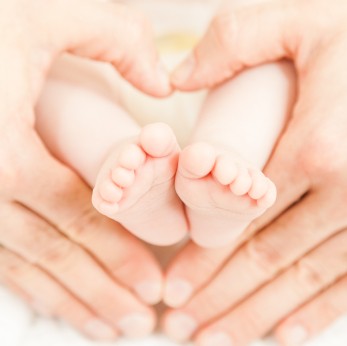 The first half of 2012 has brought about many positive changes to Everlasting Adoptions; we are growing!
We have:
Added to our management team
Added a dedicated "birthmother-focused" marketing team to our existing marketing staff
Added Jenna, our new adoptive parent coordinator, who, just like our management team, is also an adoptive parent
Added Stephanie, our professional profile creator who will work with you directly to design your custom profile, free of charge
Added an extensive database that is the main tool we use to aid us in matching you with the birthmother that you desire
Added state of the art software programs that will aid our marketing team in researching ways to reduce our overall operating expenses potentially reducing our marketing/advertising fees
Added enhancements and updates to the look for our website
Our management team continues to be comprised of a professional staff of adoptive parents with over 20 years of experience assisting in the placement of 800 adoptions. We believe that no one can serve you better than someone who has gone through the experience themselves.
Our new "birthmother-focused" marketing team dedicates every day to researching the ever-changing dynamics of Google, other search engines, and social media to constantly increase the number of birthmothers that find and contact Everlasting Adoptions. We now have a huge, online campaign that reaches out to birthmothers in "adoption friendly" states across the US.
We selected Jenna, our new adoptive parent coordinator, to work with you because of her extraordinary compassion and empathy toward all people and her thorough understanding of the adoption process as an adoptive mother herself.
Stephanie has been working with birthmothers for many years, and she knows exactly what birthmothers are attracted to. She will create for you the most important tool you have to market yourself to our birthmothers — your profile. She does an awesome job of custom designing your profile to make your own personality reach out to the birthmother that is out there waiting for you. We are now also making this profile free of charge to you!
Our new database allows you to give us all of your requirements with regard to the type of baby you want to raise. We will ask you to provide to us the race combinations of the baby you desire, the type of communication you are looking for after birth—(open, semi-open, or closed), whether or not you will be gender specific (which we do allow), the dollar amount of living expenses you might be able to help your birthmother with during her pregnancy-(which is optional, not mandatory) and many other requirements you may have, to aid us in matching you with the right birthmother and baby you desire.
Our marketing team redesigned our website to better match our unique personality of professionalism combined with warmth and welcome. We wanted it to better assist our birthmothers and adoptive parents in their journey through adoption providing you with pertinent adoption information and easy navigation through our site. Our endeavor in this area is on-going. We strive for constant improvement.
All of the additions that we have been able to make, demonstrate to the staff at Everlasting Adoptions, that we are continually watched over and blessed by an everlasting power much greater than we ever imagined. If you are considering adoption either as a birthmother or an adoptive parent, consider contacting us today. We are here to guide you every step of the way. Call us at 1-310-844-1996