Will having an abortion be less emotional than adoption? Can I move on and not have to think about it?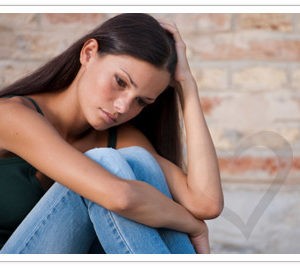 Over 70% of the women who have abortions agree that abortion involves a baby and experience negative feelings about the abortion. (C. Reardon, www.afterabortion.org) One woman describes her feelings after an abortion, saying, "I hated myself. I felt abandoned and lost. There was no one's shoulder to cry on and I wanted to cry… and I felt guilty about killing something. I couldn't get it out of my head that I had just killed my baby." (Quote from Options Magazine, 2003)
Abortion is the cheapest way for me to take care of my unplanned pregnancy.
Abortion can cost anywhere from $500 to $2,000. These costs are not covered by insurance. In some instances, women have complications resulting in medical expenses and time missed from work, which can make abortion even more expensive. There are state assistance and community programs available to assist with a small amount of the cost of parenting. A woman who chooses adoption has no expenses and may receive pregnancy related living expenses to help with the costs of the pregnancy and time off work.
Abortion is the only option that allows me to go on with my life and live out my dreams.
While abortion allows a woman a choice to continue with her dreams and not have to delay plans for the future to raise her child, it is not the only option. Adoption allows women to continue with school and other dreams as well. A woman who chooses adoption may also go on living her own life knowing she put her child's needs above her own and that her child is being loved and cared for by a wonderful family.
Differences between Adoption and Abortion
---
Abortion
Your pregnancy ends with death
You may feel guilt and shame about your choice
You will remember taking a life
Abortion is final; you can't go back on your decision
You will never know or treasure your baby
You will miss the opportunity to see your child develop
Adoption
Your pregnancy ends with giving life
You can feel good and positive about your choice
You will remember giving birth
You will have plenty of time to plan for your baby's future
You can hold, name and love your baby
You can have continued contact with your baby